When everyone in your family is leading a busy life, it's hard to find time to get Mum and Dad, brothers and sisters, all around the table at the same time to eat a family meal.
Siblings are off doing their own thing. Parents are juggling a thousand different demands on their time. But they still have a responsibility to see that somehow, all their children get fed – at some point during the day.
Actually managing to feed them all at the same time, in the same room, at the same table might just be something of a miracle.  But it is so important to eat together whenever you can.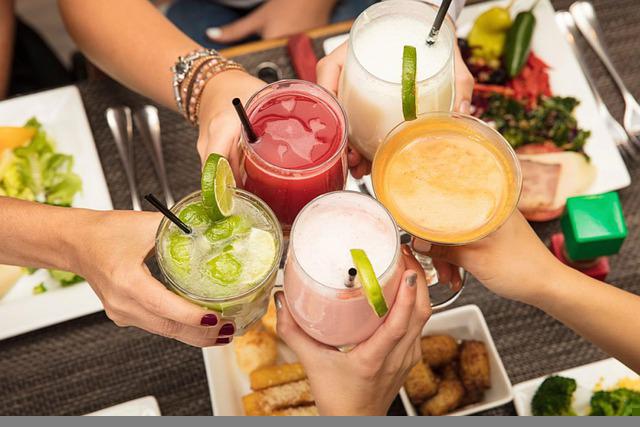 BUT WHY? I hear you ask.
Well, I think eating together at a family meal, is a very sociable thing to do. Firstly there is the appreciation of the food that someone, probably Mum or Dad, has shopped for, prepared, and cooked.
Collectively, the smells, the look of the food, and the hungry stomachs waiting to tuck in, bring the family together, as one.
But more importantly, it's a time when casual chatting, moods, body language, and appetites can be noted by others in the family, and any cause for concern can be acknowledged.
We all lead such busy lives. Parents can pack up lunch boxes every day, but can never be entirely sure that their son or daughter has actually eaten the food.
The same applies to money handed out to buy fast food at lunchtime. Do parents ever know exactly what that money has been spent on?
Eating together at a family meal is such a valuable time to catch up on how everyone is looking and feeling. Whilst I don't for one minute mean it should be a mini counselling session.  But sometimes, just sitting together, and watching their demeanor can provide a useful insight into how your nearest and dearest really are.
Whilst chatting around the table, things might be revealed that otherwise might never come to light. It's so important to have this opportunity to reconnect with everyone when you've all been so busy with jobs, school, and studying that you've barely seen each other for a week.
As well as eating together, a brilliant way to interact with the whole family is for everyone to help prepare and cook the meal.  Even the youngest members can get ingredients and pots and pans out of cupboards, whilst the less experienced can peel and chop vegetables.
Let's face it, most famous TV cooks say that they learned their skills from cooking with the family, or even just with their good old Nan.  Unlike years ago though, there are now cookery books for children and even online culinary games! Maybe your family is raising a celebrity chef too.
The preparation and eating of food is a worldwide sociable activity and starts more or less as soon as babies are old enough to sit at the table in their high chairs.
More and more very young children join their parents in pubs and restaurants for something like a celebratory family meal.  During this time they are learning social skills, how to use cutlery and how food is served, and in what order.
Do try and encourage your family to eat together once a week if you can. It doesn't have to be a Sunday roast, with all the trimmings. As long as everyone sits at the table, talking and laughing, then a Chinese takeaway, Pizza, or fish and chips in the paper will fit the bill just as well.
Whatever you eat, just eat it together!