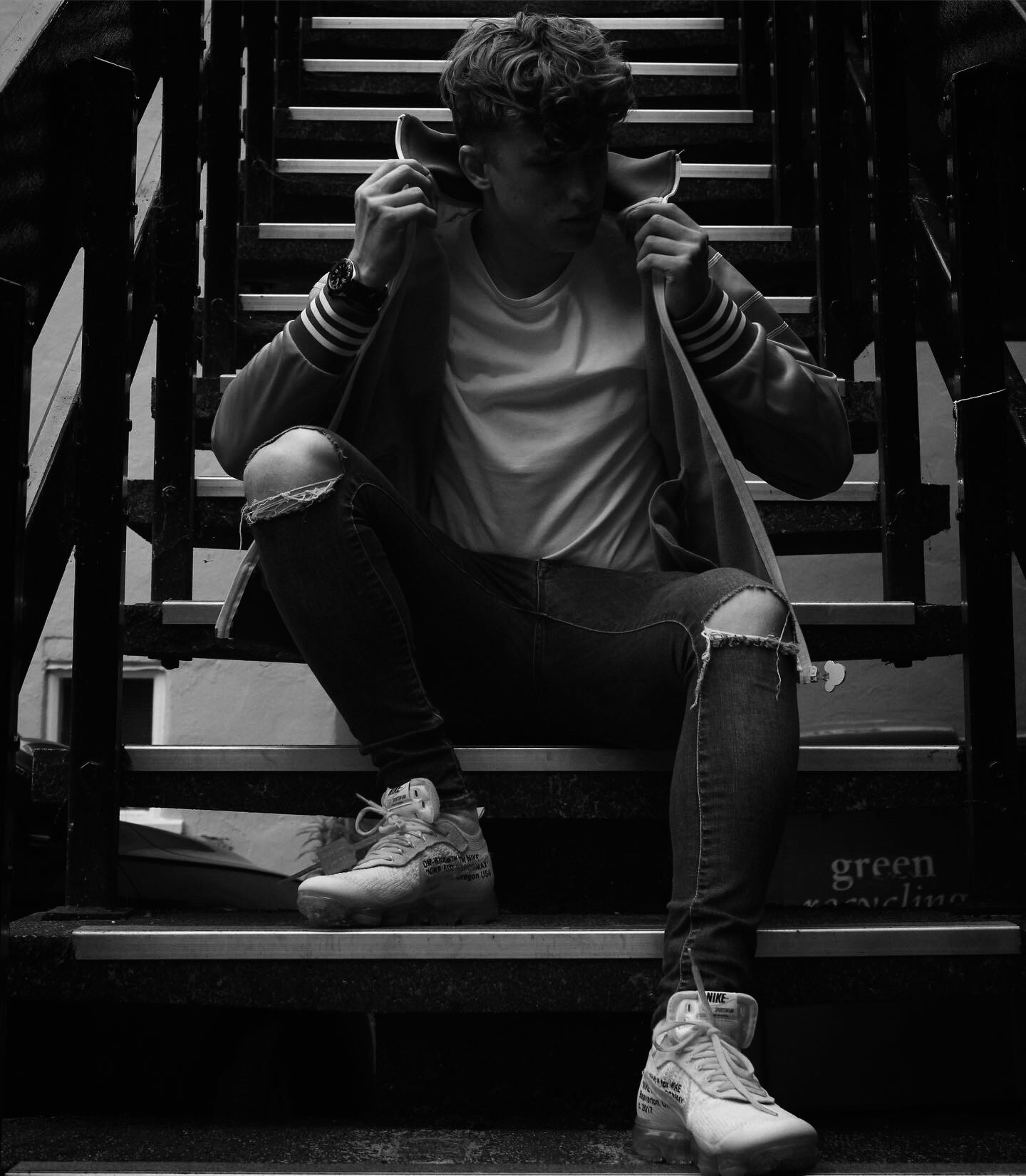 With so much pressure on the 'youth' of today, it's never been more important to look good, smell great, and have a positive body image. So just what are those 'must-have' items for the average young man.  Here we talk to Joe, a young guy studying media studies in East Anglia, aiming to join the hallowed turf of TV as an actor and presenter.  But for now, he's more than just an ordinary Joe…..
What are the crew wearing these days
A lot of people see the price tag instead of the style. There are two types of people, some will wear Gucci, Versace, Fendi, and a lot of other well-known designer brands. But the stylish crew go for more limited edition stuff, and rare clothing from Supreme and Off White as their supply is more limited.  You are less likely to meet another guy at a party wearing the same outfit as you.
And what about the treads…
Again very designer based. Louboutins and McQueens are very popular for the 'name' value, but Nike Airforce hits the spot for everyday wear.  I think everyone I know has a pair. To stay ahead of the game, they can be customised and they often do cross over labels with Comme de Garcon and Supreme.
When you are having an 'at home' day 
So the girl is not YOUR girl unless she's stolen your oversized T-shirt, or wearing your hoodie with shorts as comfies whilst chilling indoors. While the boys love their trackies to be matching and colour co-ordinated, the girls prefer to stand out and be noticed.  The girls are notoriously high maintenance and take their life out with them in a strappy bag, but the boys only take their wallets and phones because really that's all they need. Yes of course they do end up asking their girl to put the same wallet and phone in the strappy bag, but hey it just happens.
So you are looking good, what about the skin and hair. Are you as fussy as the girls?
Guys usually spend more on their clothes and trainers than on basic personal products, which is kind of 'invisible' and cannot be judged. Dare I say it but the good old faithful such as Nivea as a moisturiser and Sure antiperspirant will do, in fact, when the pockets are empty, any old thing you find in your Mum's bathroom cabinet works a treat.
Girls are more swayed by adverts and results-based promotions. Some will spend hundreds of pounds on skincare just because it's been featured on the ad breaks during Love Island or because the influencer they follow on YouTube says they use it.  Guys are not so gullible.  If the barber in your local village uses it, it's good enough.
And what about the smells.
Nearly every girl seems to carry Victoria Secret Body Spray.  It's one of life's mysteries and seems to be an essential part of their 'kit'. No male will ever know why. For the lads, it's all about Dior.  Usually Savage. I often wonder if we all simply smell the same. Our DNA is tainted with Dior.
How about the food
Well for me, it's Nandos Nandos Nandos all the way.
This is where everyone goes, everyone knows their order. It's rinse and repeat. Good because it's cheap, and they are on every High Street. For an upgrade it's Wagamamas, a bit more pricey, and only if she's worth it.   For a change, and for the best drinks, TGI Fridays is up there, but not with empty pockets. And when you are at rock bottom, but out with the boys, then  Wetherspoons is the place to go, you can order from your phone to save valuable drinking and chatting time.
What about when your chillaxing
Bands are not on my radar, it's more about the solo and grime artist, though I personally love the old school stuff my parents brought me up on.  Xbox or PS4 are the go-to consoles, GTA V is popular and has been around for years, and for footie mad guys like me, FIFA is also great.
Mainstream TV is a thing of the past, and Netflix has the edge. Top must-see series are Afterlife, Too Hot to Handle, The Stranger, Top Boy, and Money Heist, all popular with guys and girls.
Which Social Media are you into
The two main ones I use are Instagram and Snapchat. I post on Instagram every day but nowhere near as much as Snapchat. Snapchat is how we all message each other and talk. Through group chats and FaceTime calls etc. You can post updates on your story and people can reply and start a conversation. It's the way we communicate.
…