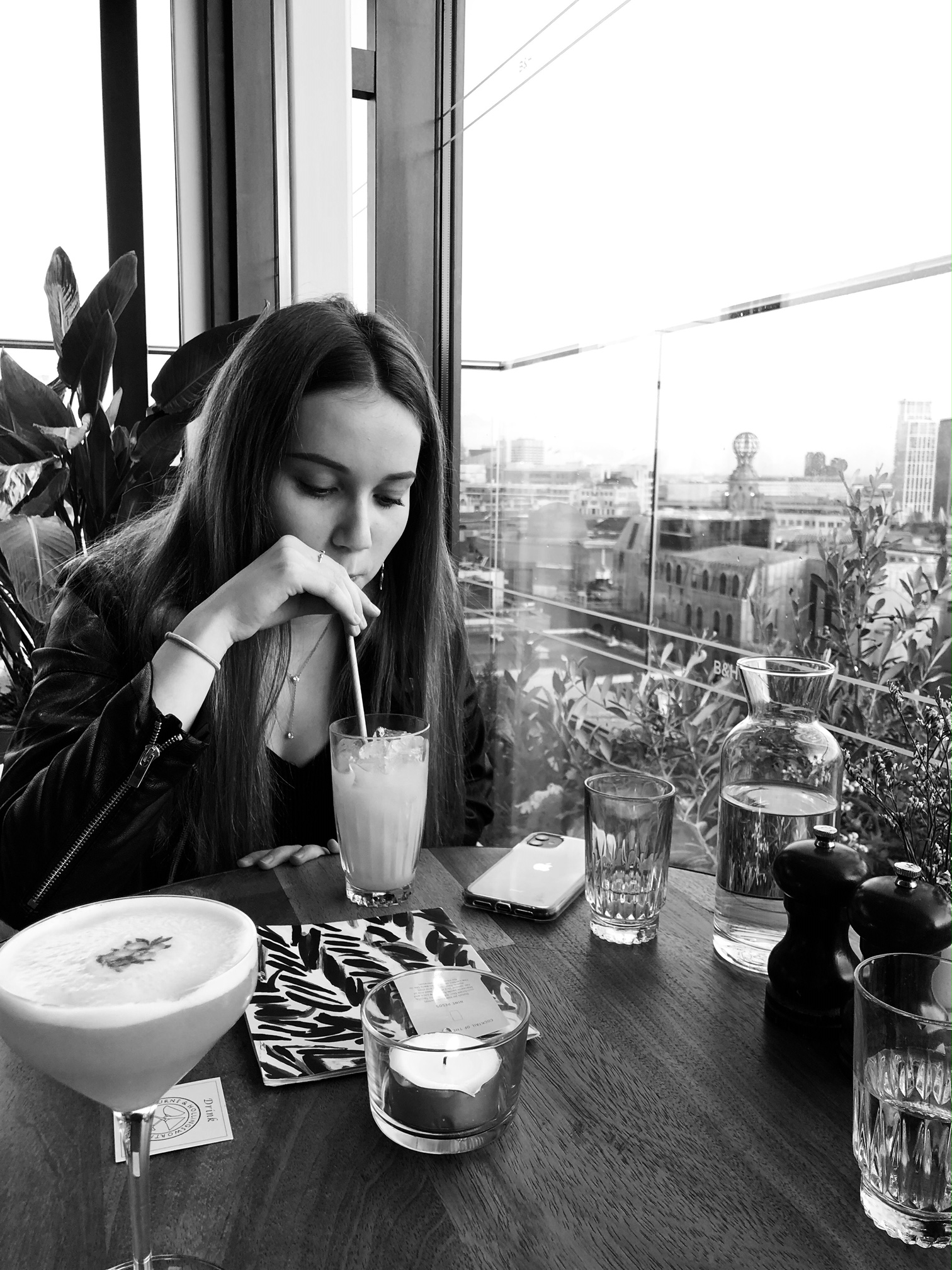 Social Media, Magazines, and TV are flooded with adverts of anonymous young people modelling designer clothes and shoes, 'enjoying' hobbies, and giving us their 'take' on the world around them. But are they actually genuine ambassadors of their peer group, or as with most things, briefed to fit whatever narrative they are representing.,
Rarely do we get the chance to hear from a normal 'youth' of today, telling us exactly what her favourite 'trends' are, so it's great to get a glimpse into the real world of a pretty streetwise 17-year-old girl from a close family, living in East Anglia, currently studying at college.
Here's a simple round-up of her likes and dislikes, does it remind you of anyone?
What are your favorite shops – What do you wear at home when you are chilling – What would you wear to go out at night
I like Misguided, Zara, Topshop and my favorite designer is Balenciaga. At home, I wear comfy shorts or leggings, with an oversized jumper and of course warm fluffy socks.  When I got out in the evening, I love to wear a mini skirt in the summer and if it's colder, then leather jeans, with a blouse. If it's somewhere posh I will wear a short dress.
What clothing brands and trainers do girls your age like most, and what perfumes do you wear
Everyone's different of course, but mainly Pretty Little Thing, Boohoo, and Oh Polly which are online shops. My friends and I would wear Nike or Vans trainers for every day, but have a designer brand for special occasions, such as Balenciaga. We all like perfumes such as Marc Jacobs/Decadence, Paco Rabanne/Olympia. Light fresh scents, nothing heavy.
What are your favorite foods, and places to eat on the High Street – What food do you hate
I love Pasta, Chinese and Indian Food, and my 'go-to' places to eat would be Nando's, Wagamama, and TGI's. But equally, I love a posh restaurant for a special occasion.  I really don't like ribs or really hot spicy food.
What do you do in your spare time – What about Clubs – Have you been?  What's your ideal place to go to see and hear musicians. 
I hang out with my friends in my spare time, chatting and gossiping over takeaways, or we meet up and go to the cinema. I play netball and go to the gym. I've never been to a club, but I've been to 3 Festivals and loved them, I think they are amazing, especially when you are camping with a group of friends. We have really good fun.
When you are at home, do you read books or magazines – What are your favorite TV Programs and your most loved Social Media Platform
My favorite book so far is The Hunger Games Trilogy, and The Girl on the Train, I'm not really into magazines, but I read a lot of articles that pop up on Social Media and I use Instagram, Snap Chat, Tik Tok the most.
What are your favorite TV Programmes, – Presenters, Vloggers and Music
So hard to choose.  I like Love Island, of course, Killing Eve, and Netflix series like 'YOU' and '13 Reasons Why', as new series are released every month, and usually aimed at my age group.   My Favorite vlogger is David Dobrik and Jeffree Star. I like Nicki Minaj, House Music and the song 'Losing It'.  Nobody will ever come close to the amazing Caroline Flack, as a presenter who every girl could identify with.
What worries and concerns do girls of your age have, about education, world affairs, and life in general – What is your dream job.
I worry sometimes about getting projects in on time, everything seems to go too fast and puts me and my friends under too much pressure. Sometimes the workloads seem overwhelming, and instead of enjoying these years, there seems to be no time to do anything else but work, so that I don't fall behind. There's a lot of competition with classmates too. I'm not sure yet what my dream job is, but my focus will probably be something do to with medicine.
What traits do you dislike most in people, and what do you think girls of your age worry generally about most.
Personally, I don't like judgemental people, who just don't see past what you are wearing or how you look, or people who are selfish and self-centered.   The main worries in my age group are probably how others see us, our appearance and usually, it's more about their weight – either too skinny or being overweight. Everyone knows it's based on what they see on social media, such as Instagram. Everyone feels the need to have a perfect body image, usually portrayed by 'Instagram Influencers' and celebrities, even though most of us know they are airbrushed. The pressure to fit in, and be accepted by friends is enormous.
And finally – Do you and your friends discuss world affairs, politics, or things like global warming – Is it part of your curriculum
Yes, we definitely talk about these things both inside and outside of college, discussing our views, and what we believe is best for the world. But it's not a main concern. Surprisingly, we aren't taught much about it in college, but most of us keep up to date, and get our information from social media, the news, and listen to what friends and family say.