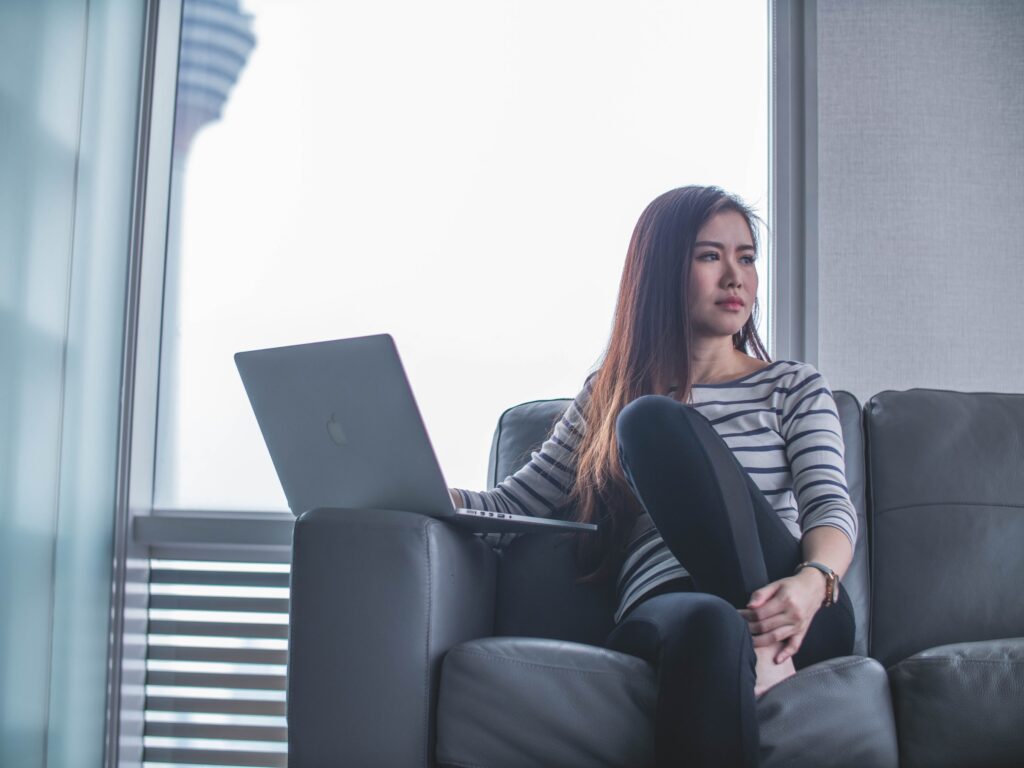 Photo by Mimi Thian on Unsplash
Whether you are a busy mother, working hard to raise a family, or simply looking for a new way to supplement your income – there are many reasons why you might want to start working from home. It can significantly improve your financial situation while still allowing you to spend time with your kids and focus on doing something that you love. Furthermore, it can take your CV to the next level should you seek new work in the future. 
With that in mind, here are easy ways that you can start earning money from your sofa (while still in your pyjamas). 
If you've been doing a lot of retail therapy lightly, you might have noticed that your wardrobe is now overflowing with loungewear, shoes, and coats. You can make space for your next buy and earn money by selling the clothes that you no longer need or wear. Sites such as Depop and Vinted make cleaning out your wardrobe easier, and reselling old clothes is much better for the environment than sending them to a landfill. 
If you are a DIY superstar who is always making cute items for around your home – why not turn the hobby into a side hustle? There are plenty of sites online that allow you to sell unique homemade items, and it can be a great little side-earner and a great way to express your artistic abilities. 
Paid surveys are often a quick and easy way to make money – after all, you are literally getting paid to give your opinion! There are various different companies that offer paid surveys, so be sure to keep your eye out for exciting opportunities. 
If you love shopping, you could earn money by working as a mystery shopper. While this usually entails heading to the shops, you can also work as a mystery shopper for online brands and retailers. 
If you have a keen eye for data and market trends, you could earn money by participating in CFD Trading. By predicting whether a certain market will rise or fall, often with the help of an industry expert, you can quickly build up your savings. 
Keep an eye out for online focus groups that are looking for new participants. In order to earn money in this way, you simply need a laptop/phone with a camera and microphone. Then, you will be asked to engage in a conversation about a specific topic, and that's it. You can sit back, relax and wait for the money to appear in your bank! 
Running a blog can be another great way to earn some extra money – and it gives you the opportunity to connect with readers across the globe and explore topics that you love. Over time, you may also be presented with the opportunity to write sponsored content. 
If you are an artist, you could design greeting cards for websites such as Thortful. This is a great way to boost your profile while also earning extra money. Furthermore, you could also sell artistic prints online or offer a commission where potential customers can ask you to turn their ideas into reality.